Here you will find a unique, fun opportunity for people of all fitness levels and body types to build strength, gain flexibility and improve coordination while learning the beautiful art of Aerial Silks. We keep our classes small to ensure a safe experience with plenty of personal attention.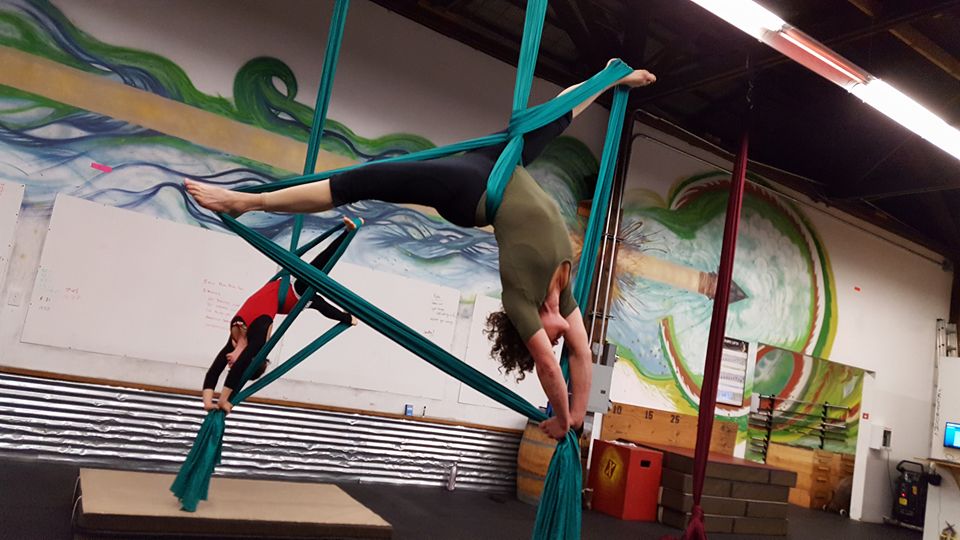 Our beginner students start by learning skills close to the ground; building a strong foundation of the basics such as climbing and inversions. As students advance, they can begin to practice skills higher in the air and will learn more complicated moves such as drops and flips. Eventually, we start putting together the moves we learn into simple sequences and finally into fully choreographed routines set to a variety of musical styles.
For class details, fill out the form below. Thank you and we hope to see you in the air with us soon!
Already an Aerialist? Please use this link to purchase more classes and sign up in advance.